Making the move to the State Opera House
17 February 2013 by Luke Doig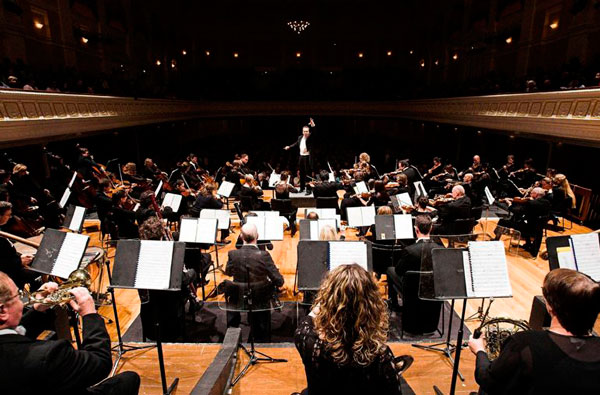 I've come across this photo with Orchestra Wellington in the glorious acoustics of the Wellington Town Hall.

The hall will be closed in the middle of the 2013 for earthquake strengthening and will be out of commission for at least two seasons. We will miss it but the closure creates opportunities for us to try other venues. The venue we have our eye on is the State Opera House, with its excellent acoustics (amazing considering that it is a proscenium theatre),capacity of over 1200 and its wonderfully intimate feel.
The State Opera House will also allow us to try innovative concert presentations that would be much more difficult to achieve in the classic concert hall setting. For example, I'm thinking of staged presentations that involve the use of the pit, the excellent theatrical lighting and the dramatic dimensions of the hall. The theatre will also offer exciting possibilities for audience connection because of the intimate feel and the increased opportunity for audience hospitality, including the charming bar downstairs!