Baby Pops (tm) - a wonderful experience for young kids and their caregivers
23 April 2013 by Marc Taddei
Last week saw the latest rendition of Orchestra Wellington's "Baby Pops" programme. We have been producing and performing these fun filled programmes since my first season as Music Director with the orchestra back in 2007. Fully scripted and brilliantly arranged by our Education Composer in Residence, Thomas Goss, these shows feature experienced children's television and show presenters who take the audience on an adventure based on a specific theme. have a look at this youtube clip of Thomas speaking about the concept.
This year the theme was "Back to the Jungle" and the presenters were the Kahurangi Children's Performers – Amiria Grenell and Tola Newbery. Amira and Tola are a real life couple and their interaction made for an hilarious and informative programme. Here is a picture of Amira doing her thing: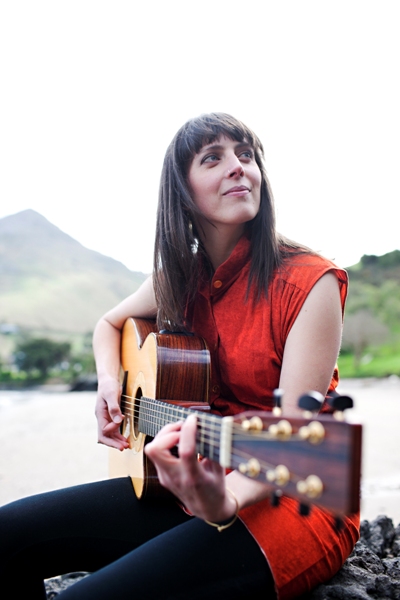 Tightly scripted with clean and bound scores for the musicians (this is a godsend!), the show lasts for 35 minutes and then finishes with a "march" through the orchestra – where the audience gets a chance to walk through the orchestra as they perform marches. These marches felt endless – we had well over 2000 people to this year's concert!
Before the programme, the orchestra offers face painting, a photo booth, fresh fair-trade bananas (of course) and the chance to meet up with a few of the characters they will meet during the show, including a friendly lion, Murray, the musical bear and this happy monkey – who in fact is the orchestra's brilliant General Manager – Adán Tijerina – an inspiring colleague and possibly the only General Manager I have come across that will dress up (and lose quite a few kilos in terms of water) and perform. This year he was both the Monkey and Murray and he will also be performing with the orchestra in a few weeks, playing bongos in Duke Ellington's Night Creatures. Adan is a member of a number of bands around town, including the respected world music ensemble, "The Yoots". Here is a photo of Adan and the friendly lion: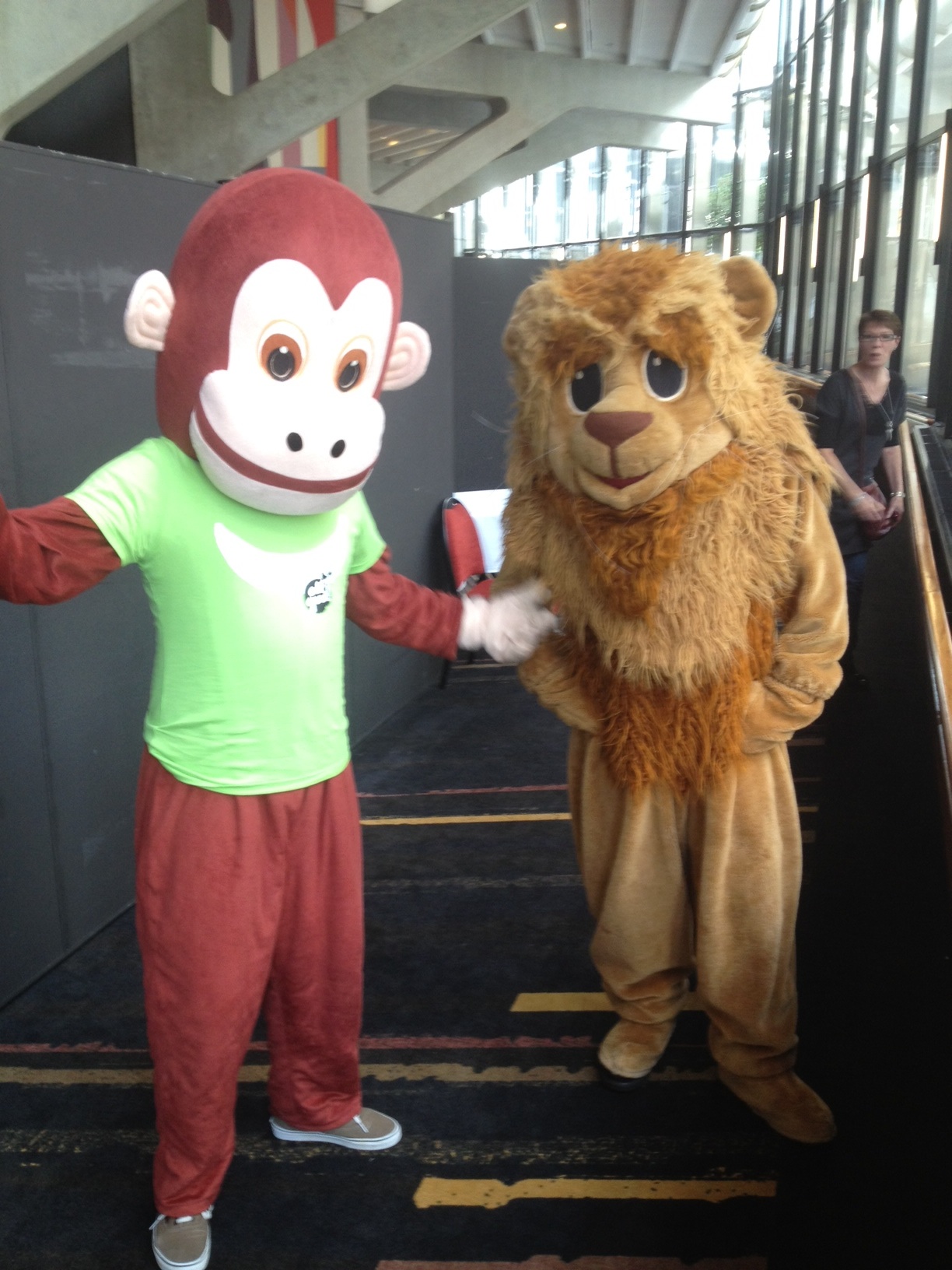 As you can imagine the kids love this but for me (and perhaps even more importantly in terms of enhanced public support), their caregivers – be they parents, grandparents or aunties or uncles – also have a rollicking good time. I am convinced that they also come away from these shows with an enhanced appreciation of the power of classical music to enrich lives in general and a strong appreciation of the work that the orchestra does in the community.

Thomas now a has a library of six different shows – each based on a different theme. Please contact Thomas or Orchestra Wellington for more information if you are considering adding pre-school performances to your educational offerings – I have no doubt that you will be very impressed!