CIRCLE OF FRIENDS
25 May 2022 by Marc Taddei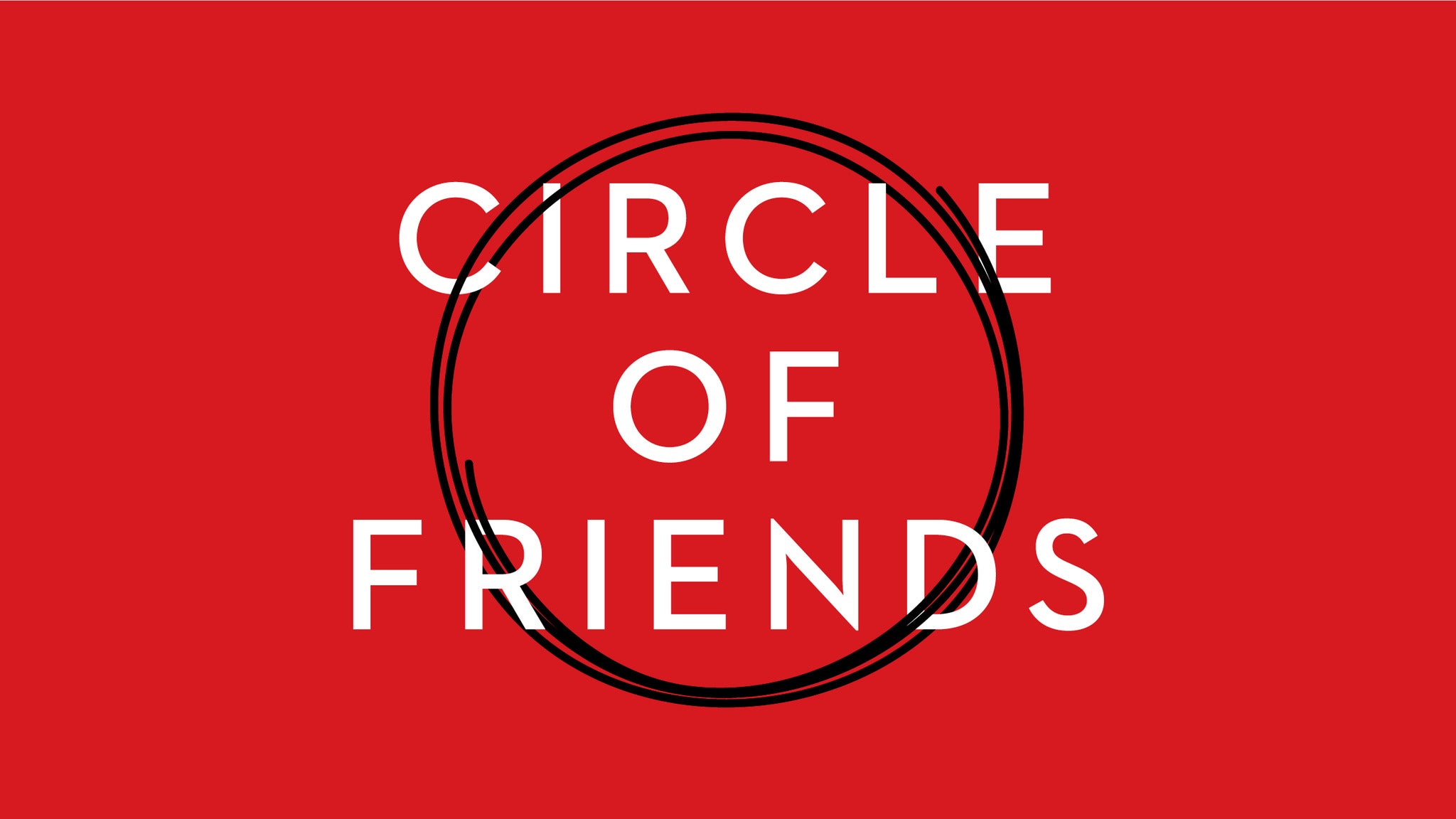 One aspect of my job as Music Director of Orchestra Wellington that I particularly enjoy is writing the introductory essay for our upcoming season brochure. These essays offer a distinct point of difference to other arts organisations in the marketplace, and they allow me to convey my thought processes around the choices I have made in terms of repertoire. They also allow me to place the works and theme in a historic context. While it is clear that the essays are meant to sell tickets, I would like to believe that they do so on a level that is also informative, and hopefully convey some of the enthusiasm I have for the subject!
Here is the essay for Circle of Friends, our 2022 season!
"Every age has a secret society of congenial spirits. Draw the circle of friends tighter, that the truth of art may shine ever more clearly." – Robert Schumann
Great art does not exist in a vacuum. Artists and composers continually learn from and inspire each other, and for great composers, the results are much more than a mere entertainment. They are a statement of artistic intent.
The circle of friends that we feature in 2022 links to 2021's VIRTUOSO season because it revolves around one of the 19th century's greatest virtuosos, Clara Schumann.
When Robert Schumann fell in love with his piano teacher's brilliant young daughter, Clara Wieck, the consequences would reverberate throughout the century. The close artistic and personal friendships of Clara and Robert Schumann, Felix and Fanny Mendelssohn, Johannes Brahms, and many others constitute one of the most remarkable interactions in musical history.
This circle believed they were guardians of a profound musical history and through their artistry as composers and performers, they inspired their musical culture to ever deeper forms of expression.
Schumann's magazine, Neue Zeitschrift für Musik, became one of the most influential music journals in the world, and his labours as a critic and polemicist championed many composers including Chopin, Berlioz, Wagner, Lizst, and Brahms.
It has been incredibly humbling to assemble a programme that reveals the magnitude of their shared accomplishment. I am excited to present a picture of this vital chapter in the story of western art music.
Three of the circle were child prodigies, two of them female. This season illustrates the predicament that 19th century gender biases placed them in.
Clara Schumann responded by focusing on performance. She was a pianist first, but without recordings of her performances, it falls on her compositions to document her legacy. We feature her piano concerto, completed when she was 15!
Clara's genius was recognised by another child prodigy – Felix Mendelssohn. His favourite soloist, she performed 74 times with his orchestra, the Leipzig Gewandhaus. No other 19th century woman achieved her renown on the concert stage, nor did any other pianist sustain such preeminence for so long.
Robert Schumann was a personification of the Romantic era: impulsive, mercurial, unpredictable, anxiety-ridden and intemperate. Schumann's music could have been produced by nobody but him: exultant, confessional, tragic, playful, symbolic and enigmatic.
His music is obsessed with Clara. Unlike Gustav Mahler, who demanded that his wife stop composing, Schumann encouraged Clara; they exchanged themes and borrowed ideas. He contacted publishers on her behalf.
In addition to Robert's full symphonic cycle, we are honoured to present the first performance outside Europe of a re-imagination of Schumann's great song-cycle Dichterliebe, by Norwegian composer Henrik Hellstenius, who looks at Dichterliebe through 21st-century eyes.
This season culminates with another New Zealand premiere, Schumann's Faust. An astonishing work combining the grandeur of oratorio, the dramatic power of opera, and the thoughtful intimacy of Lieder, it requires two choirs and nine soloists!
Felix Mendelssohn, arguably classical music's greatest prodigy, looms large in this circle. Robert Schumann met him in 1835 when Mendelssohn became the director of the Gewandhaus. Schumann, a young composer yet to achieve success, was in awe of him. Throughout Mendelssohn's life, he hailed him as the greatest living composer.
Mendelssohn grew up in the most intellectually stimulating circumstances imaginable. The son of a successful Berlin banker, his grandfather was the great German Enlightenment philosopher, Moses Mendelssohn. Felix and his sister Fanny were inordinately gifted musicians, and their sister Rebecca a brilliant linguist. When they weren't making music, they read voraciously. Shakespeare was a favourite, and they would read the plays aloud, acting out the different parts.
A Midsummer Night's Dream, with its fairies, elves, and magic spells easily captured the children's imaginations. Felix Mendelssohn wrote his Overture for it at 17, and 17 years later, he wrote incidental music for the entire play. We are thrilled to perform the complete work, joined by three wonderful actors.
Many who knew Felix Mendelssohn's older sister believed her to be equally gifted. But unlike Clara, whose father encouraged her professional solo career, Fanny's family opposed her musical aspirations. Few of Fanny's 400 compositions were published during her lifetime. Musicologists now believe Fanny pioneered a musical form for the piano, the 'Songs without Words'; for which her brother later became famous.
Orchestra Wellington will perform her Overture in C, which was likely composed for performance at the family's weekly in-home concerts. It gathered dust in the Mendelssohn Archive for over 150 years until its rediscovery in 1994.
In a season filled with child prodigies, there is another figure of extraordinary importance to 19th century music: the violin virtuoso, Joseph Joachim, who made his public debut, aged 8, in 1839, and his London premiere in 1844, with Mendelssohn conducting.
Joachim came into Robert and Clara's circle in 1853. Robert was so impressed by his playing that he dedicated his Fantasia for Violin and Orchestra, Op. 131, to him. Joachim premiered it, and the Violin Concerto was also intended for him. Joseph and Clara performed together in excess of 200 times during their long careers.
We are thrilled to feature your concertmaster Amalia Hall in Joachim's extraordinarily difficult "Concerto in the Hungarian Style". I admire her adventurous spirit and her willingness to learn this behemoth of a concerto!
Joachim and Brahms had a close bond, with Joachim advising Brahms on his first piano concerto's orchestration. Brahms wrote his violin concerto and double concerto for Joachim, who repaid the compliment by dedicating his Hungarian Concerto to Brahms.
But most importantly, it was Joachim who introduced Brahms to the Schumanns. Welcoming him into their household, Robert declared Brahms the true heir of Beethoven in his journal, making him famous overnight
Five months after making Brahms' acquaintance, Robert Schumann attempted suicide. As soon as news of the catastrophe reached him, Brahms rushed to Düsseldorf to help Clara sort through Robert's affairs, looking after her children as she prepared for childbirth and resumed her career.
As Johannes and Clara spent more time together, their feelings for each other deepened into something beyond friendship, Clara writing, "There is the most complete accord between us… It is not his youth that attracts me: not, perhaps, my flattered vanity. No, it is the fresh mind, the gloriously gifted nature, the noble heart, that I love in him."
They remained lifelong friends.
A fascinating aspect of the circle is the quantity of their writing that remains. The letters and diaries of Fanny and Felix, Brahms and Joachim, and the Schumanns' intimate marriage journal give extraordinary insight into these composers. But it is the polemics of Schumann and Wagner that define this era of German musical culture.
They knew each other from the early 1830s, often meeting for coffees, drinks, and walks in order to exchange their ideas about music. While they clearly admired each other's music, and Wagner was thankful for Robert's support of his music in the journal, they were very different in temperament. Both called the other "Impossible." "He never stops talking," said Schumann. "He never says anything," said Wagner.
The orchestra will perform the Act 1 Prelude from Wagner's "Lohengrin", completed in 1848 and premiered under the baton of its dedicatee, Wagner's friend, Franz Liszt. Coincidentally, Joachim served as Liszt's concertmaster and led the performance of the premiere!
While it is exciting to present these vital relationships in musical history, I am also particularly proud of Orchestra Wellington's commitment to new music. Your orchestra has this country's longest-running composer in residence programme, and we are honoured by our association with John Psathas, now in its third year. This season we give two New Zealand premieres – his enormous percussion concerto entitled appropriately enough "Leviathan", and a new double concerto.
In addition to his compositions, his always illuminating pre-concert talks, and his marvellous "Psathas Sessions" series, John also guides our composer-in-mentorship (also our second trombonist!) Julian Kirgan Báez. Julian is an exceptionally gifted artist, as you will hear when we perform his work.
In 2022 your orchestra will tell classical music's vital stories by presenting masterpieces that shaped an era and honouring composers whose support for each other speaks to the very heart of what art can mean to a community.
While Circle of Friends celebrates this important group, it also alludes to how we at Orchestra Wellington feel about you.
Music is a social contract, a tightly knit relationship between the composer, the performers, and most importantly, YOU, the interpreter of what you hear, because the meaning of music is to be found in live performance, shared with an audience.
Your support means everything to us. Your belief in the power of live music to inspire emotion, deepen understanding, and connect communities shows that orchestral music performed in a great hall is so much more than entertainment. It is art of the highest level, and I am so excited to share the masterpieces of this Circle of Friends wth our Circle of Friends!
Please join us!