Keynote Address - 2007 IAMIC Conference
07 February 2013 by Marc Taddei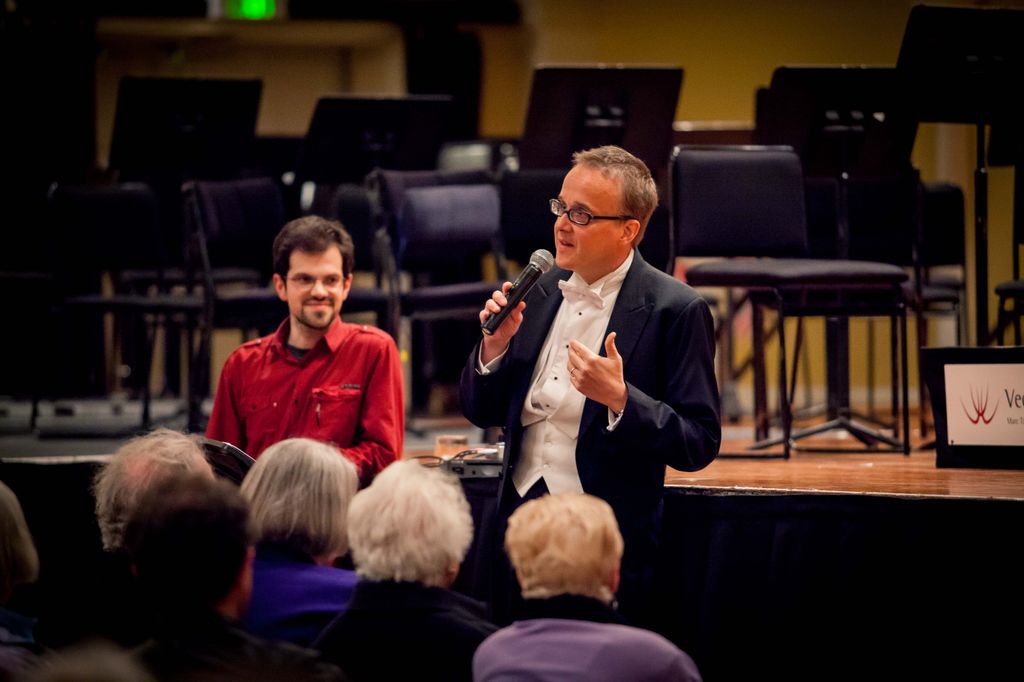 In June, 2007 the annual conference for the International Association of Music Information Centres – of which the vital SOUNZ in New Zealand is a part – invited me to make the Keynote Address.
I thought I would share the address with you as it focused my thinking on programming not only contemporary music but also my approach to audience engagement through the music we present.
The photo is one of the gifted young New Zealand composer, Karlo Margetic, helping me out in a recent pre-concert talk. Karlo is Orchestra Wellington's current Emerging Composer in Residence and he is busy writing a work to be premiered in May by the orchestra. You can learn more about Karlo at his web site – http://www.karlomargetic.com/
You can view or download the keynote address at the link below.