$43m for town hall 'a cultural investment'
12 June 2013 by Marc Taddei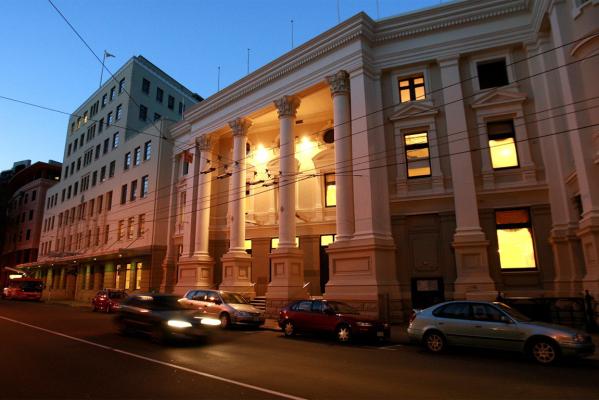 As some of you may already know, the home of Orchestra Wellington – the Wellington Town Hall – is scheduled to be closed for earthquake strengthening. This will create serious issues for the orchestra in terms of where we present concerts. For instance, the Michael Fowler Centre's may become very busy indeed, while venues such as the State Opera House or the St. James Theatre may prove to be less than desirable to our audience. I am confident that our wonderful audience will "move" with us for the next few years and I am also excited by the possibilities that we can explore in terms of using the spaces in innovative ways, but challenges such as this are never easy.
To compound the issue is a move by a group of people who feel that Wellington does not need to spend the money to strengthen the hall and would rather see it demolished and a large convention building built in its place so that the capitol could host larger scale conventions than is currently the case.
This reminds me of the battle to save Carnegie Hall from demolition in 1960. Imagine New York City (or world culture, full stop) without its perfect hall.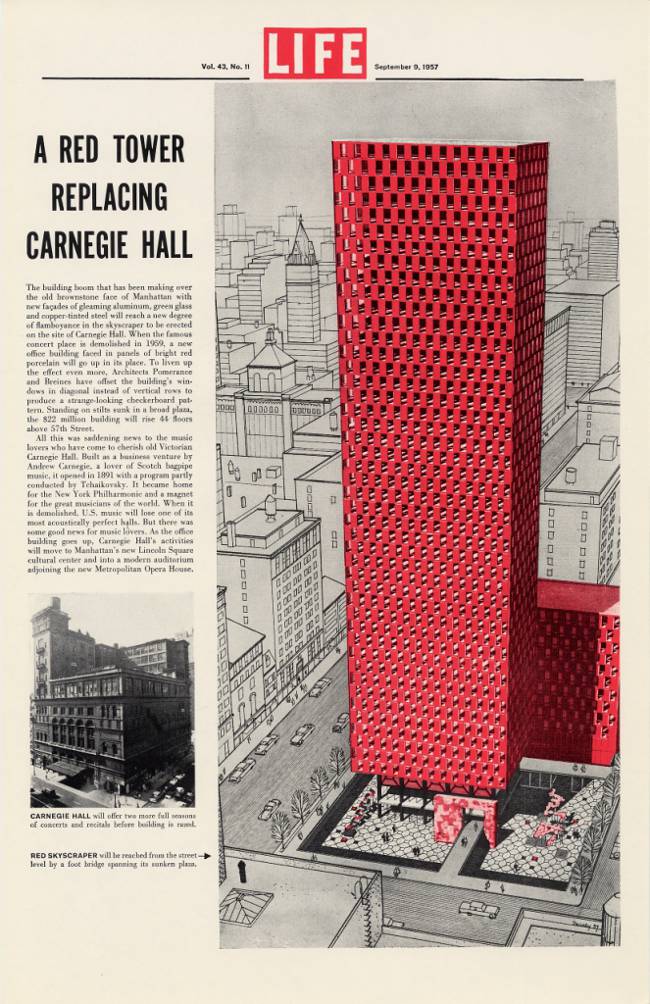 Yes, $43M is a lot of money. Yes, this is the third time the hall has needed renovation. But does Wellington seriously want to throw out a gem of a hall – and the accompanying cultural history (and the promise of future performances in a great acoustic!) – to make way for a convention hall that may or may not attract business away from Auckland or Christchurch….
At any rate, I was interviewed by Dominion Post reporter, Michelle Duff yesterday and I made my view known. I'm not surprised that my term, "Cultural Miscreants" got some traction with her – I understand one of the city councilors seized upon it during the submission process!
The wonderful New Zealand playwright and humorist, Dave Armstrong wrote an article with his take on the outcome which is classic Dave – it's worth a read!
$43m for town hall 'a cultural investment'
by MICHELLE DUFF, Dominion Post
Advocates of demolishing Wellington Town Hall have been labelled "cultural miscreants" by a leading conductor, who says Australia "would kill" for such a venue.
Wellington City Council is to debate the future of the 108-year-old masonry building today, and is anticipating a costly legal battle if it is decided the hall should be destroyed.
Defenders have rallied behind the hall after council chief executive Kevin Lavery asked councillors to seriously consider its future. He said spending a budgeted $43.7 million on the building was "an awful lot of money for zero return", when the city was crying out for a purpose-built convention centre.
The same day, Property Council president Ian Cassels called the town hall a "white elephant", saying it was unacceptable to throw money its way yet again.
Engineers have assessed the building as meeting just 20 to 25 per cent of new building standards. Anything under 33 per cent is deemed earthquake-prone.
It is currently yellow-stickered meaning that, if it is not strengthened, it must be closed to the public from 2017.
But Orchestra Wellington music director Marc Taddei said yesterday that those discussing its demolition were woefully dismissive of its real value.
"The question is more than just the new chief executive saying, 'You're not going to get a return on your money' – $43 million is a lot, but it's an investment in our cultural heritage.
"From time to time you do get these cultural miscreants who believe you can make more money by tearing something down."
The hall, built in the Viennese shoebox design – it's twice as long as it is wide – had acoustics among the world's best, he said.
When the New York Philharmonic Orchestra visited in the late 1960s, acclaimed American composer Leonard Bernstein called it one of the world's greatest halls.
"I can tell you hand on heart that Australia would kill to have even one of these venues," Taddei said.
New Zealand Symphony Orchestra chief executive Christopher Blake agreed the hall provided an "exceptional acoustic environment".
The hall is listed as a category 1 building on the Historic Places Trust register, but this does not provide protection from demolition.
However, central region general manager Ann Neill said the trust would advocate for its retention.
"There is high public appreciation for it, evidenced by the outcry over its proposed demolition in the 1970s and 1980s, and by the continued affection held for it by Wellingtonians."
The town hall, which seats 1600 in its main auditorium, pulls in about $5m annually. It hosted 250 events in 2012, including 30 conferences.
Over the years it has held party conferences for Labour and National, been visited by Nelson Mandela and the Queen, and hosted performances from The Beatles and The Rolling Stones, wrestling matches and debutantes' balls.
But Convention Management New Zealand director Dean Bradley said that, while it was "a beautiful old building", it was not ideal for conferences. Size, facilities, and the number of rooms were all problems.
A purpose-built convention centre that could fit thousands would be of huge economic benefit to Wellington, he said. Currently, even smaller conferences of about 500 people often had to be split between two city venues.
"It depends on the clients where they want to go, but if we had a centre here, Wellington would be a drawcard."
Auckland's new international-standard convention centre is set to cost $402m to build.
A Quality Demolition spokesman yesterday gave a rough estimate of $1m to tear down the town hall.
However, a council spokesman said the building's historic listing in the District Plan would make getting consent to demolish it costly and time-consuming.
The case could go to the Environment Court, and there was no guarantee it would be approved, he said.
"It's a risky business trying to get a heritage-listed building demolished."
The hall will be closed for hire from September 2, and 200 council staff will be moved from it and the adjoining municipal building while it is strengthened.
POSTSCRIPT: The Wellington City Council voted unambiguously to strengthen the Town Hall. Bravo! Please click here for the link to the news.