Recording Leonie Holmes with the NZSO
08 February 2014 by Marc Taddei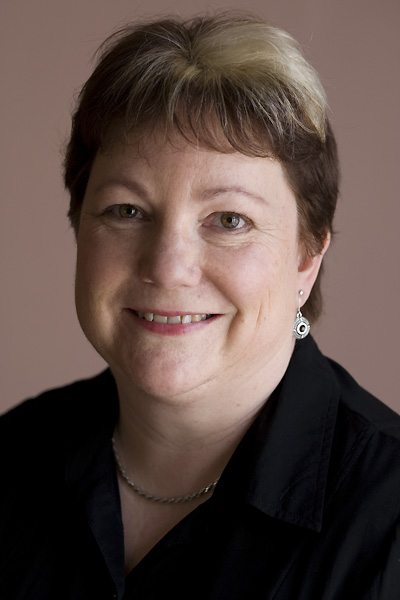 Leonie Holmes, composer
One of the best aspects of recording single-composer albums is the chance to get closer to the style and content of a composer's work. It is rare that conductors get an opportunity to consider and perform a significant proportion of a single living composer's works and generally these opportunities are mainly market-driven. I have developed a number of relationships with composers for whom I have a huge amount of respect and who happily, also find favor with the public.
Last week I found myself in Wellington – firstly performing a free outdoor concert with Orchestra Wellington, featuring the concertmaster of the New Zealand Symphony Orchestra, Vesa Mati Leppanen as soloist and then working with Vesa in his more normal role, recording the works of the wonderful composer, Leonie Holmes.
I first met Leonie in the late 1990s when I conducted a studio performance and recording of a work for the Auckland Philharmonia's Composer Readings. So impressed was I by her work that I asked for the opportunity to give the "world premiere" in Wellington with the Wellington Youth Orchestra. Happily Leonie said yes and it was the start of an informal relationship over the next few years between some of the composers selected for the APO readings and the Wellington Youth Orchestra. Other composers whose works were performed thusly included Claire Cowan and Jeremy Mayall – two of New Zealand's brightest young composers. At any rate, the work that we premiered by Leonie was entitled "For Young Nick" and it struck me at the time as a well crafted work of musical beauty that was immaculately constructed and notated. It simply worked on every level – it was easy for musicians to scan and opened itself up to interpretation naturally.
While I had not entirely lost touch with Leonie since that time (we have been on panels before and see each other at concerts), I have not had opportunities to perform any more of her works. So I was surprised and delighted to be asked by her to record an entire CD of her works, including "For Young Nick". The CD includes works written over a significant period of time and yet the works all share the same beauty of construction and the same ability to let a musician in almost immediately. It is therefore no surprise that Leonie was the recipient of the CANZ Trust Award in 1991 and the Philip Neill Memorial Award from the University of Otago in 2001 and has enjoyed a number of residencies with orchestras over her career.
The sessions went extremely well. I have mentioned in a previous blog post just what a brilliant recording orchestra New Zealand has in the NZSO, but the combination of these gifted musicians, world-class production by Wayne Laird and Leonie's music made for a light-hearted and very efficient process. One of the secrets of effective recording is to not waste time – once the musicians have recorded an adequate number of suitable takes and the section is "in the can", it is time to move on. Because of the intelligibility of the music we were able to move quickly and also provide Wayne with numerous takes for him to "shape" during the final editing and mastering processes. As a result, the CD was finished a day early and gave the orchestra a chance to enjoy Wellington's summer weather – while it lasts!
Between sessions, I had a few conversations with Wayne regarding recording standards and we are planning on listening to some of my old recordings on ATOLL, both on CD (16 bit, 44.1khz sample rate) and as "lossless files" (24bit, 96 khz sample rate). I find this very interesting and will report in a future blog.