Gigging with Hep Cats and #1 Songs
16 February 2014 by Marc Taddei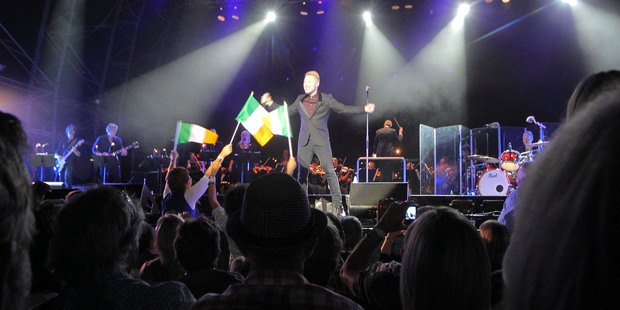 (Ronan Keating in front of the Auckland Philharmonia Orchestra at the Mission Estate Winery)
We are in the middle of summer outdoor concerts here in New Zealand – it's always a fun time as well as a chance to perform popular repertoire and work with new musicians. Already, Orchestra Wellington has performed for the Fringe Festival in the Wellington Botanic Gardens and this coming weekend we fly down to Nelson to perform at the Opera in Park Concert. Here is a photo from the most recent Nelson gig.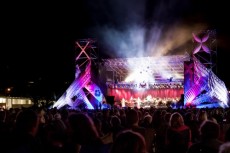 Last weekend found me in Napier with the Auckland Philharmonia for the Mission Estate Winery's annual outdoor concert. The Mission Estate is New Zealand's oldest winery and they have a beautiful natural amphitheater on their grounds. Here is an aerial shot of the venue.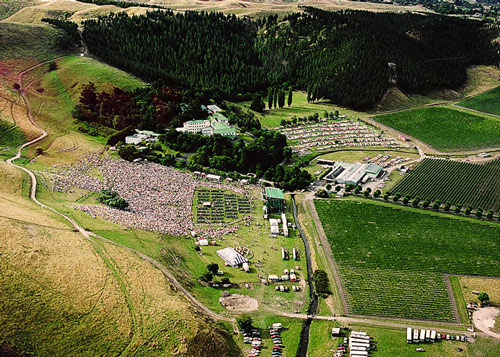 I actually performed in the very first Mission concert in 1991 with Kiri Te Kanawa and the NZSO and it was great fun to be involved again this year. For this programme, the organizers decided to go with a variety of artists – Billy Ocean, Leo Sayer, Ronan Keating, Melanie C and Sharon Corr – all backed by the Auckland Philharmonia for the first time. Every artist was charming to work with and they certainly delivered a great show on the night! I loved hearing the crowd of over 10,000 singing along with the number one hits.

Gigs such as these are extraordinarily difficult to prepare from a musical perspective as orchestral arrangements need to be written. For this programme, 30 new arrangements were written – many by Thomas Goss, one of Orchestra Wellington's Composers in Residence. Managing this process was Chong Lim, the Music Director for the concert and without question one of Australia's most gifted musicians. Chong is the MD of Australia's Dancing with the Stars and for John Farnham and has also composed music for the Olympics and is a noted producer. Chong brought with him a spectacular band, replete with backing singers. These "hep-cats" were a joy to work with. The musicianship on display was stunning and there simply were no problems in collaboration.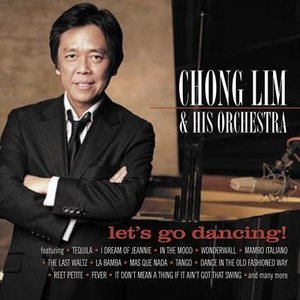 There is always the very real possibility that there will be musical concerns in the arrangements. Issues of structure, pitch, orchestration and coordination are very real concerns. Amazingly, there were no issues what-so-ever with the newly written charts. The only problem that presented itself was from an already extant arrangement brought in at the last moment from the United States which required a transposition of a minor third in the last chorus, as the parts did not match the score (or the singer's expectations). The orchestra, the Auckland Philharmonia took this in their stride and were able to adjust to this essentially on the spot. One unheralded member of the APO who must go acknowledged is Robert Johnson, the orchestra's magnificent librarian. I have worked with a huge number of great librarians but I have no hesitation in saying that I have not come across anyone who is better at their job than Robert. I also respect his attitude and his vast knowledge of music. He is one of my "go-to" people if I am having issues sourcing music or have questions about obscure repertoire. He is a font of information and the Auckland Philharmonia is incredibly lucky to have him as their librarian! Certainly Chong was hugely impressed and told the orchestra that he had a "man crush" on Robert!
There was ample rehearsal and aspects of style quickly sorted themselves out. Clearly having five completely different artists demands a clear understanding of popular musical stylistic idioms. In this respect, the APO did a great job and I in particular would like to single out the concertmaster, Miranda Adams for special acknowledgement. She understands the vernacular and is able to transmit this understanding to the orchestra in a way that really brings fine results.
Long may outdoor orchestral concerts continue!