Meeting the market versus creating the market - a lesson taught in food.
24 April 2013 by Marc Taddei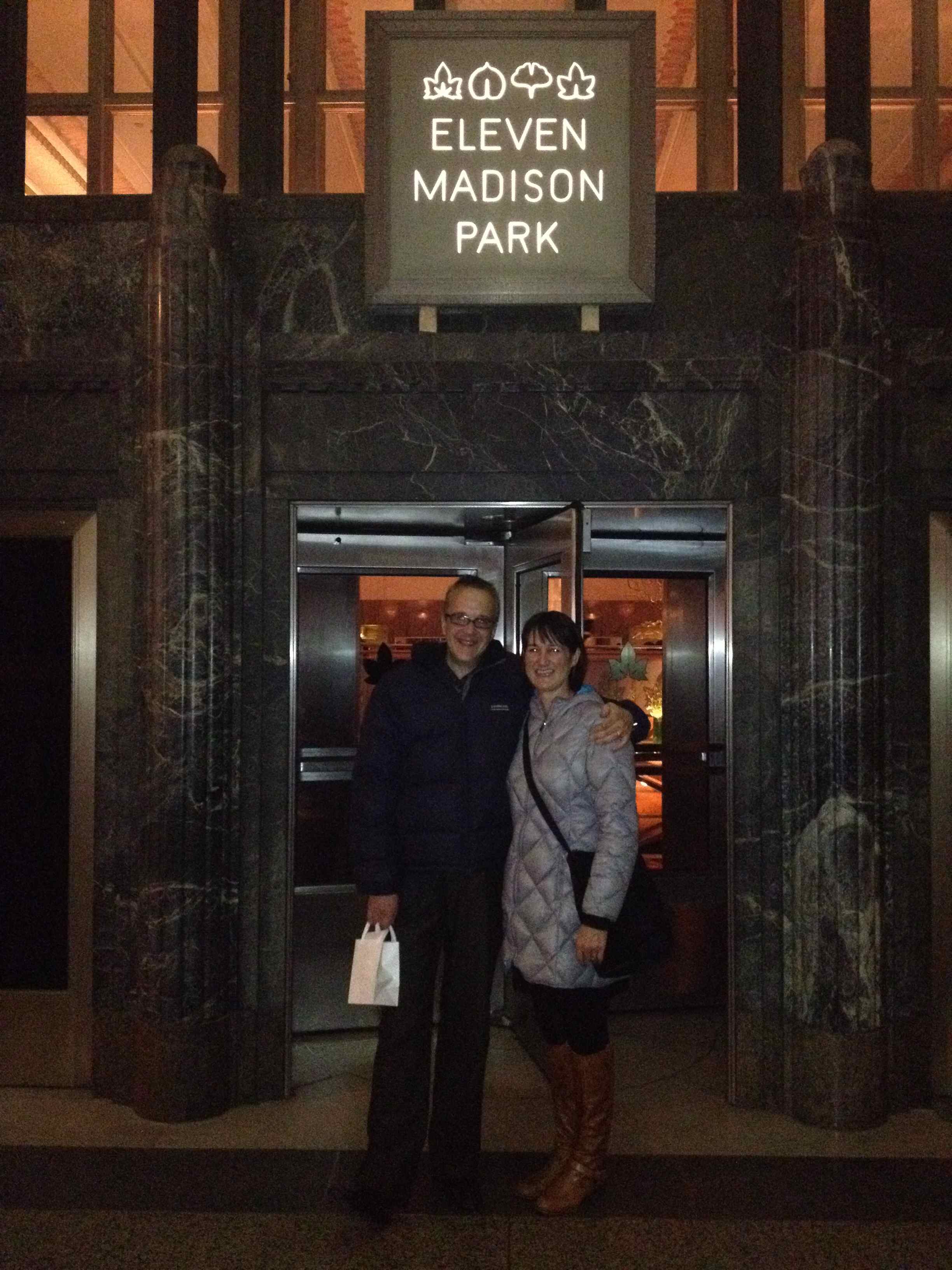 My wife and I in front of Eleven Madison Park, NYC last December. Recently rated #5 on the San Pellegrino top 50 Restaurant list.
Just recently I spent an enjoyable week with one of my favorite orchestras in the world – the Tasmanian Symphony Orchestra. This small (they generally run an 8.6.6.4.3 string section) 52 week season orchestra is an absolute jewel in the crown of the Australian classical music scene and an orchestra that both cares deeply about its artistic quality and has an unwavering and uncommon focus on engaging its audience. Working with gifted musicians such as these makes my job hugely gratifying. I love the environment of collegiality that exists in the orchestra – the sense of joy in music making that is palpable both in rehearsal and in the concert hall.
If this wasn't reason enough to get down to Tasmania, Hobart also has further world-class attractions that I simply must experience when I am down. They include the incredible Museum of Old and New Art, or MONA, for short – a private museum funded entirely by David Walsh – a man who has made his fortune by beating the system at gambling. Talk about sticking it to "the man"! It is an inspirational space that also happens to have a brewery, winery and superb restaurant.

Hobart is also home to my favorite restaurant on the planet, the extraordinary Garagistes. The chef is Luke Burgess, a gifted Australian chef who has worked with the legendary Tetsuya Wakuda in Sydney and with Rene Redzepi at Noma in Copenhagen. Like Noma, Garagistes focuses on the food of its locality and its approach to cooking is very similar. What I find extraordinary about this restaurant, is that it is based in a city of 200,000 people and yet its style is not one that "meets the market". One does not dine at Garagistes to eat a steak or a snapper. Rather, it is a restaurant that delights in less fashionable cuts of meat and types of fish – often partnered with arresting and unusual natural flavours. Along with Luke's magnificent cooking he is partnered by his real life partner Katrina Birchmeier, who is in charge of an all "natural" wine list that is, for its type, the best list I have ever come across. The third partner is Kirk Richardson, who is responsible for the look of the place – his father made the gorgeous pottery upon which the food is served. Here is a photo of part of the interior of the restaurant, looking towards the meat aging room in the back.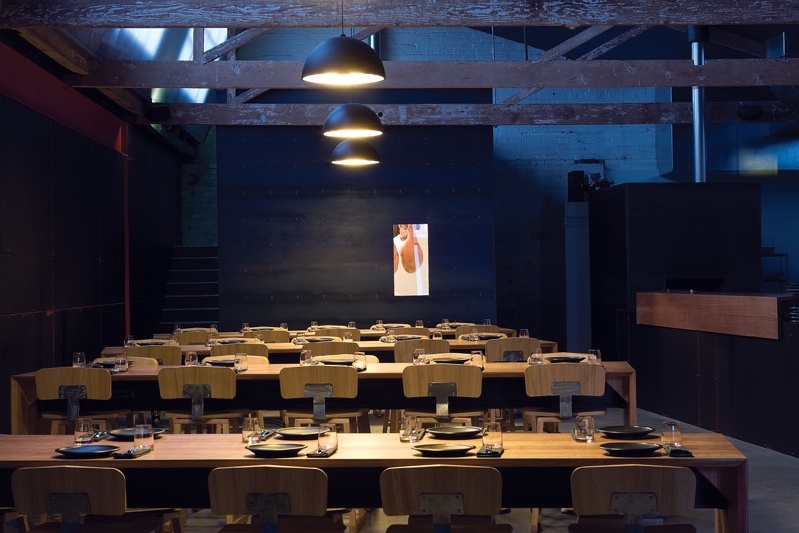 After my week in Hobart I met up with my wife in Melbourne to enjoy a meal at what may very well be the finest restaurant in Australia at the moment – and certainly a restaurant at the level of the very best in the world. The restaurant is headed by the New Zealand chef, Ben Shewry and is called Attica. Like Garagistes, Attica also focuses on foraging, the produce of its area (which extends to extensive local gardens, tended by the chefs) and is also a restaurant that has a style that compels people to embrace their vision rather than merely meeting market expectations. Like Garagistes, it too is a restaurant that creates its market through stunning vision combined with the discipline and performance required to back it up.

The utterly world-class meals that I enjoyed in both of these great restaurants focused my attention on the concept of artistic vision and specifically the delicate balance that an orchestra must maintain between meeting and creating the market.
The first music directorship I had was with an orchestra that had previously taken the strategy of meeting the market. The orchestra took the view that the public exclusively wanted the most populist repertoire and decided to present these works over and over – arguably to the detriment of less well known works. As a result (and not surprisingly) the orchestra found its audiences diminishing. When I arrived, I immediately started a dialogue with the public in the forms of audience questionnaires and many conversations with board members, musicians and members of the public. Through these discussions I saw that while everyone felt that the core repertoire is vital, it seemed clear that there was a sense that new repertoire and new programming initiatives would be welcome.
I was hugely fortunate to work with a board and management that was keen to have a paradigm shift so we decided to be far more eclectic in terms of repertoire, juxtapositions, artists, presentation and themes. Through trial and error we were able to build the trust of our public so that audience numbers literally shot up each year. For me trust is the pertinent word – like adventurous curators or great chefs, the choices we make need to engage the audience and take them on a journey of discovery – one in which our vision is embraced by the public. Like these restaurants that I have mentioned, programming also must somehow speak of the culture of the place.
Like any endeavor, this sense of discovery can only work if well thought out – always from the point of view of artistic excellence, specifically in performance standard, composition quality and the ingenuity and balance of the programme. Once built, the trust of an audience must be nurtured and never taken for granted. Certainly, the energized and fulsome response of our audiences constantly inspire me.
Enjoying the uncompromising vision of these two restaurants whilst appreciating the unwavering support of their appreciative audiences inspire me. I love the fact that this great food of immense artistic vision has strengthened my passionate belief in this approach. Inspiration takes many forms – now I think I need to go on a rather long run.
Sante.

For the record, the menus enjoyed were:
Garagistes Night #1
raw spanish mackerel, pickled tomatillo, parsley juice, chervil

steamed spring bay mussels, kyoto turnip, comice pear, thyme
crisp chicken wings, southern calamari, sorrel dressing, greengage kernel cream
wagyu bavette, garlic, lettuce, lower eastside sours, apple and lovage
parsnip cake, parsnip and vanilla cream, blueberries, anise hyssop, prickly pear sorbet
Garagistes Night #2

poached autumn onions and leeks, braised onion mushroom broth, grilled mission fig

roasted salsify, greengage kernel emulsion, sorrel dressing, cavolo nero
charcoal roasted heirloom sweetcorn, lettuce, apple and lovage
holy goat "la luna" cheese, toasted oat bread, honeycomb, dried leek, greengage conserve
roasted cox's orange pippin, salted malt caramel milk ice cream, beurre noisette
Attica (with pictures)
starting amusements:
rocket, smoked olive oil emulsion with charcoal salt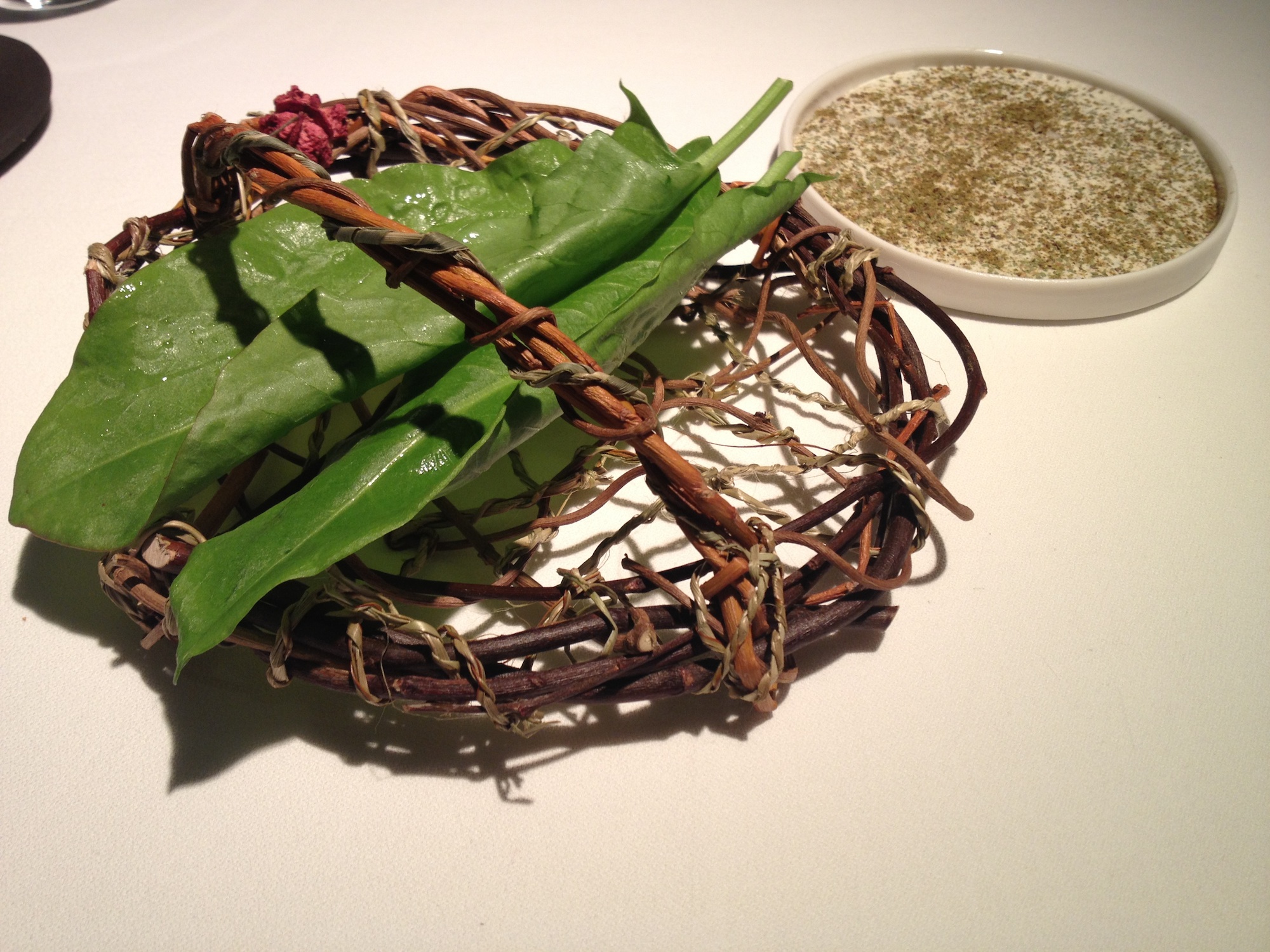 "walnut and its shell"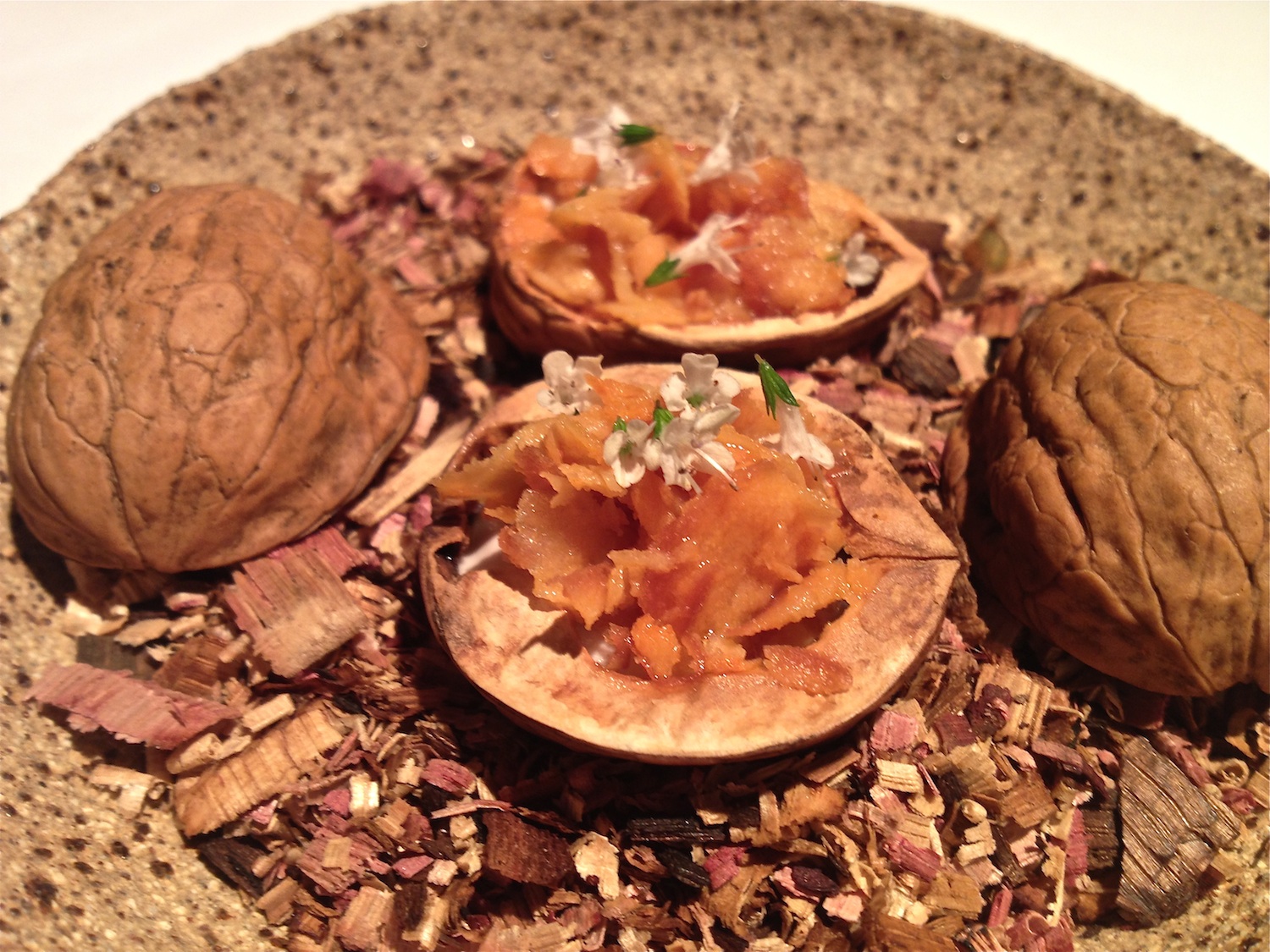 heirloom carrots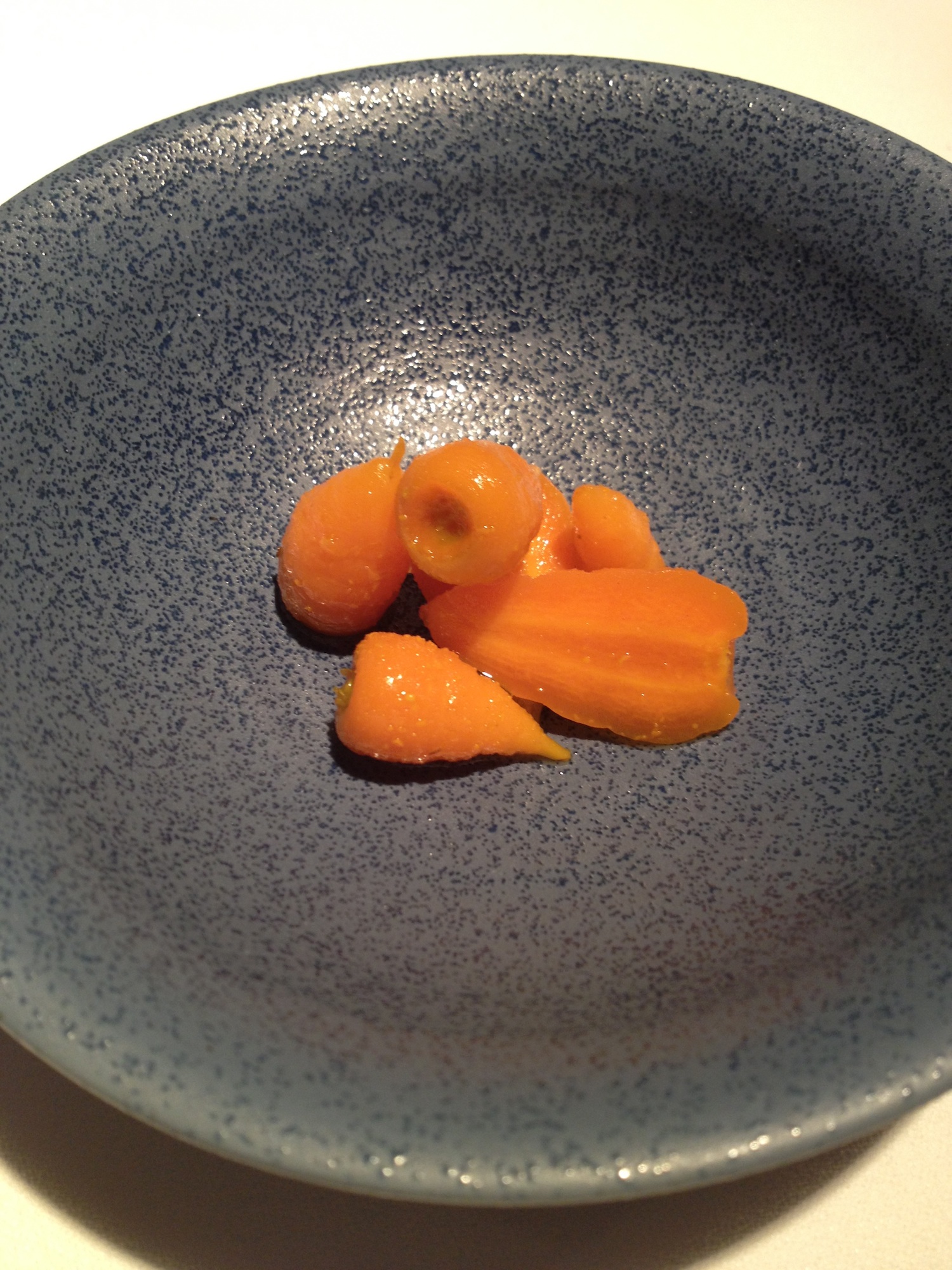 mussels and seaweed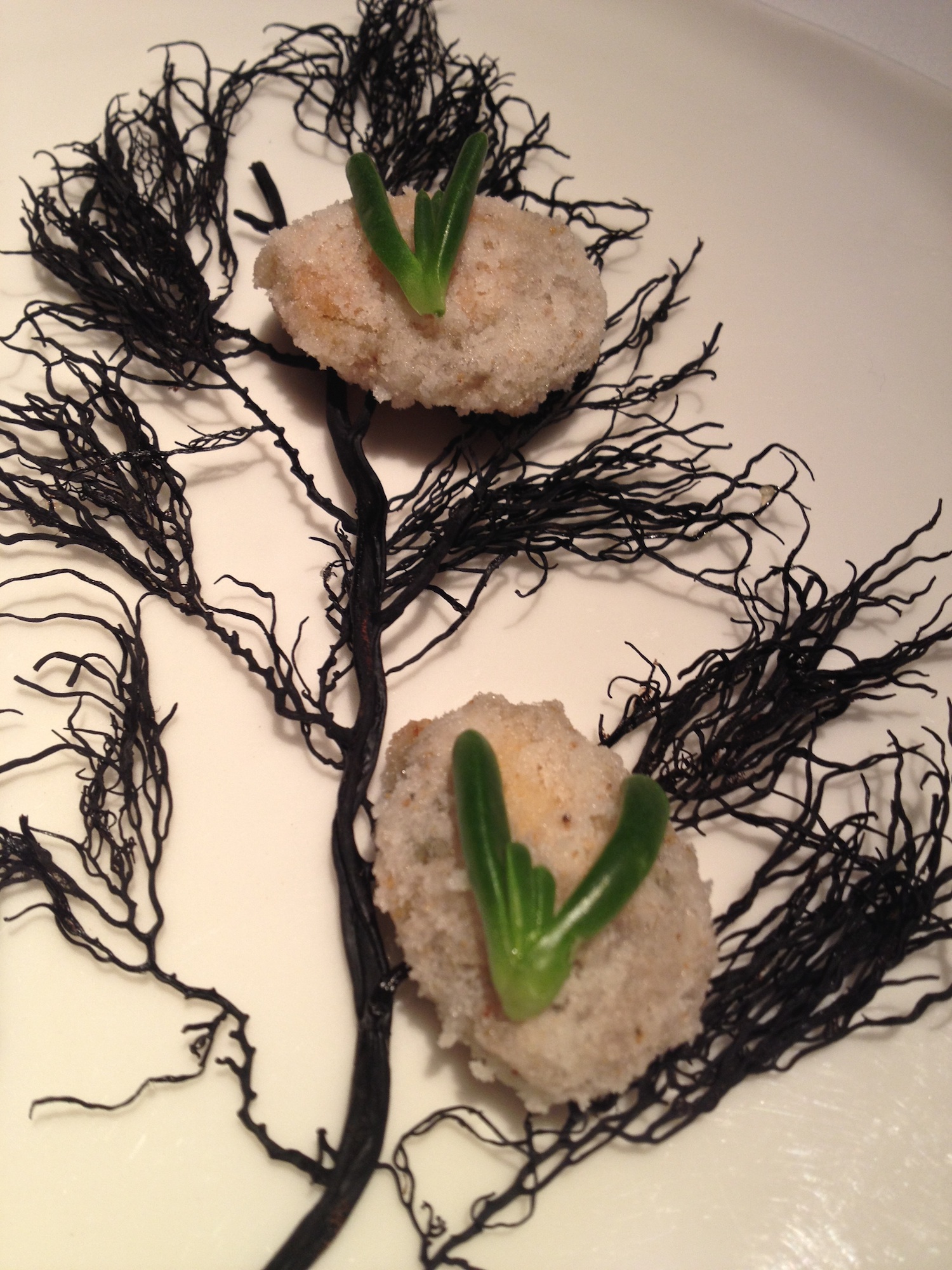 Then the first official course:
crab, shitake, eleven basils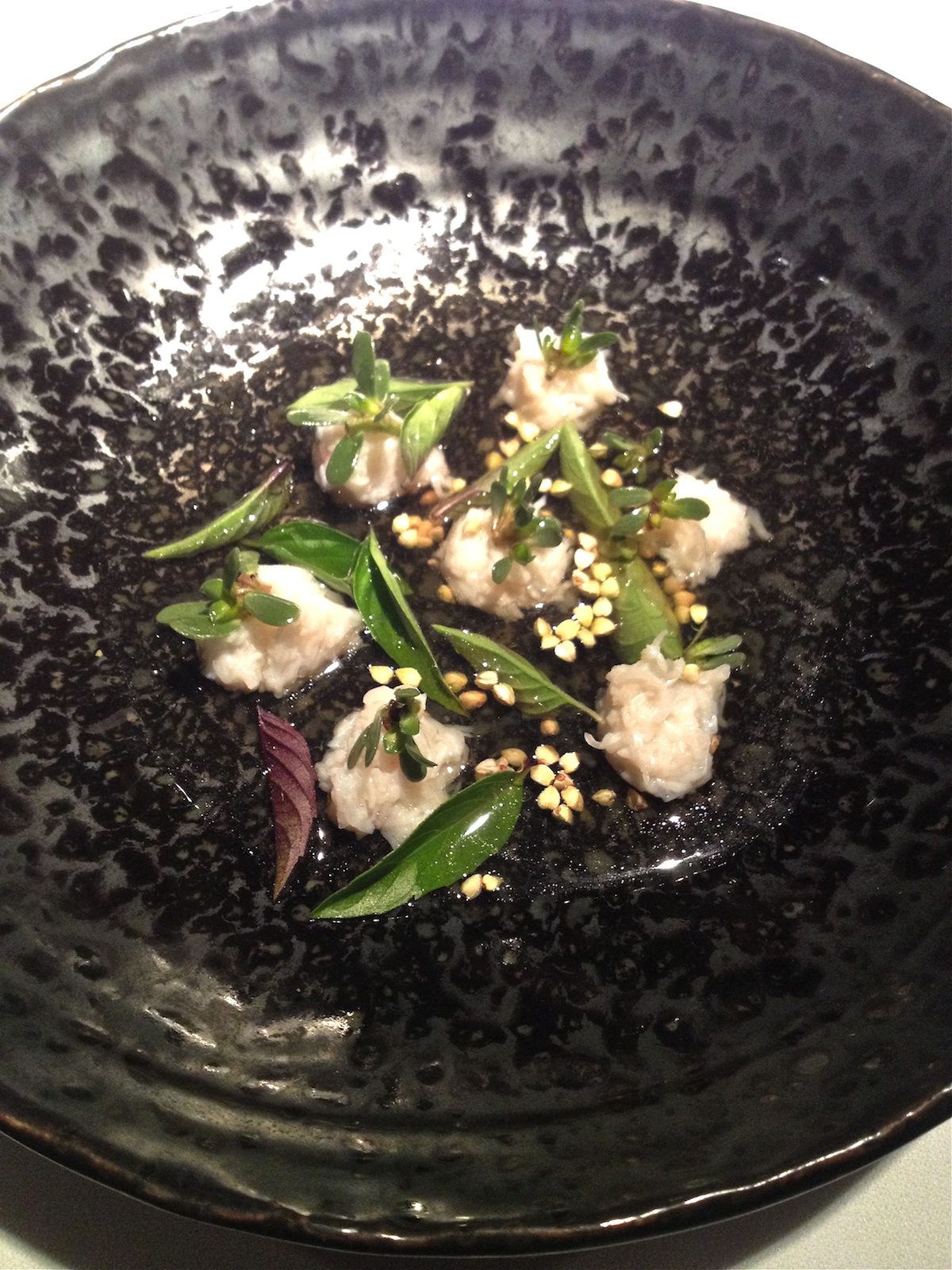 marron and fermented corn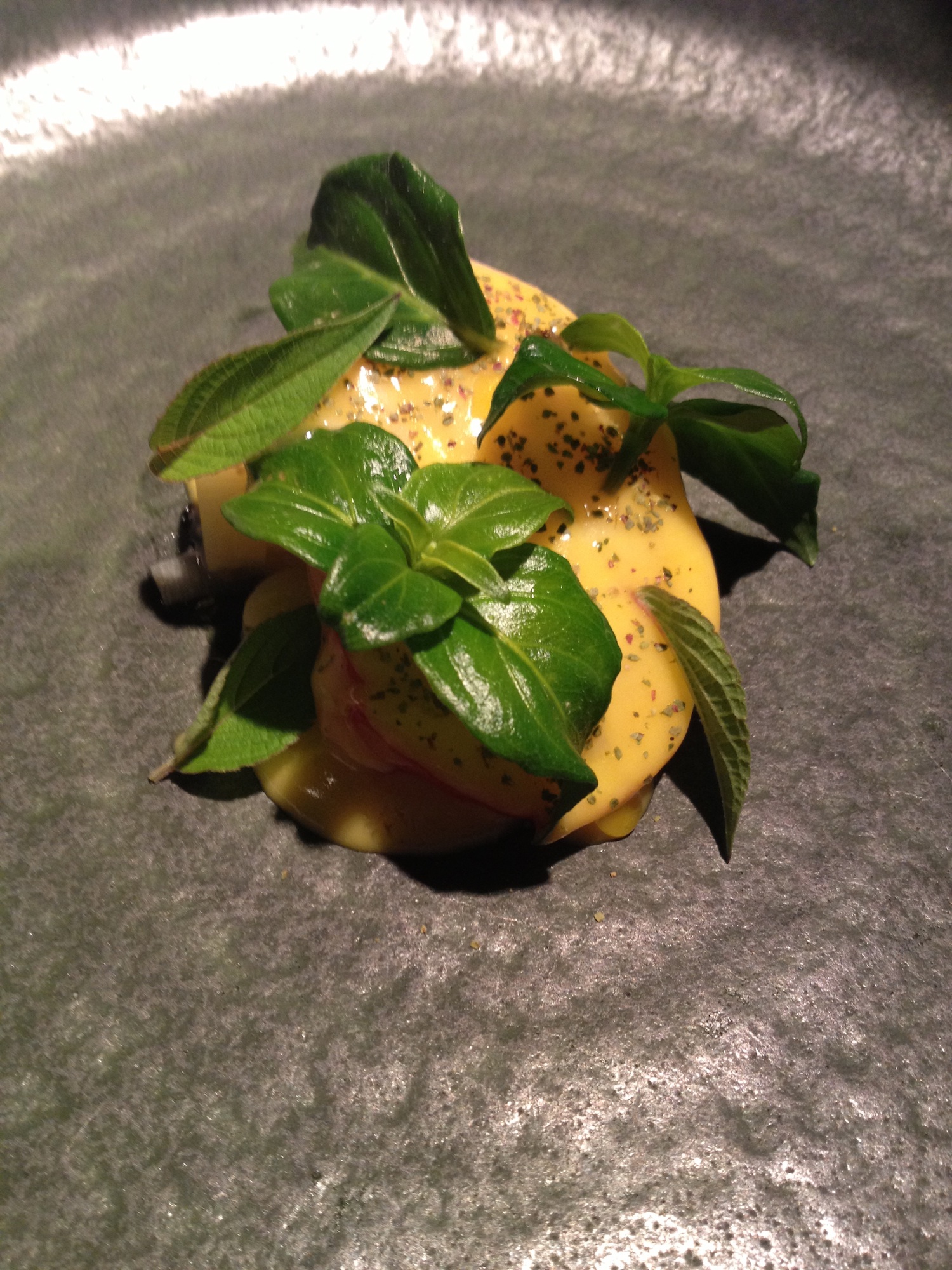 a simple dish of potato cooked in the earth it was grown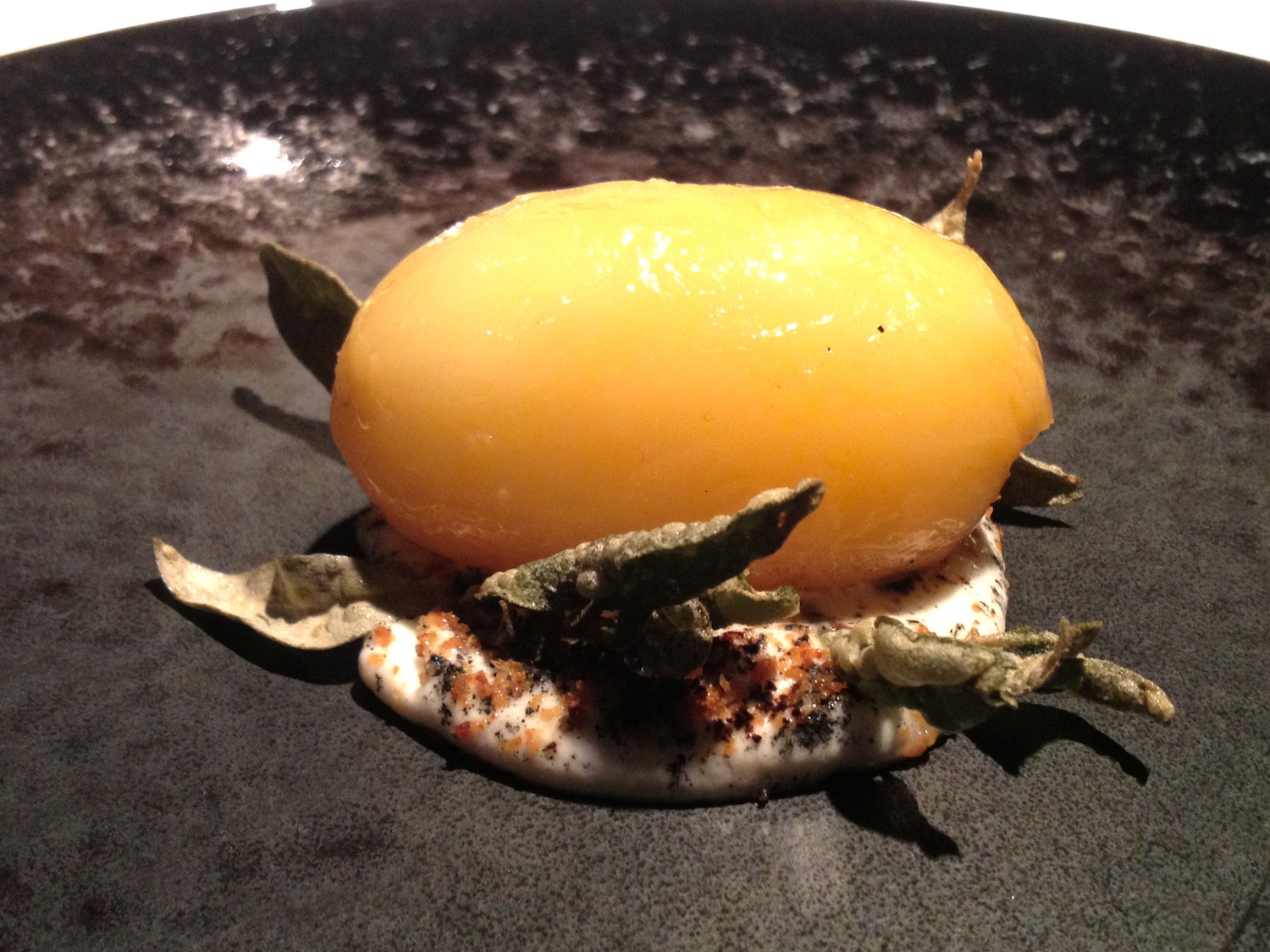 cucumbers, sauce of burnet and dried river trout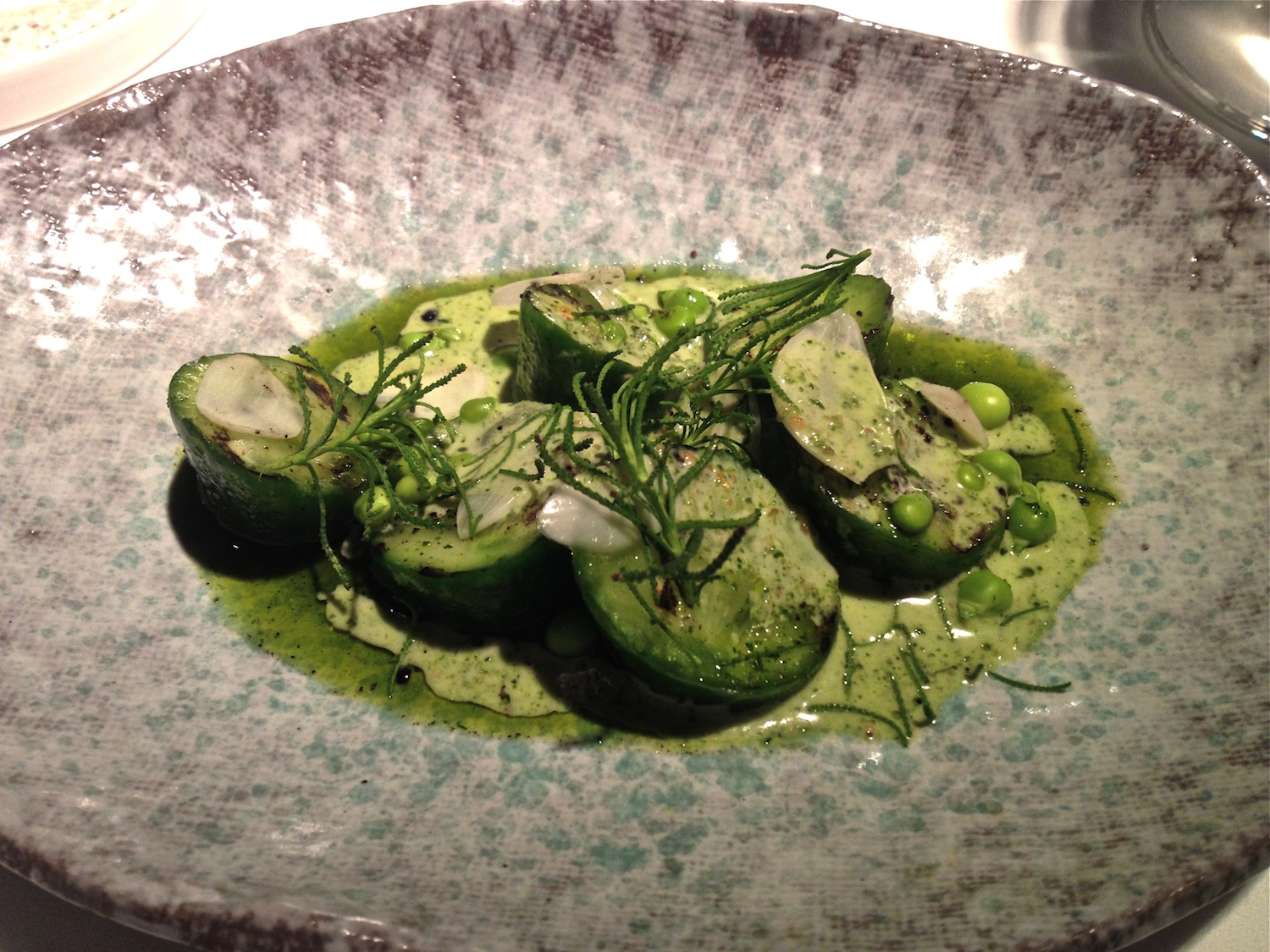 king george whiting in paperbark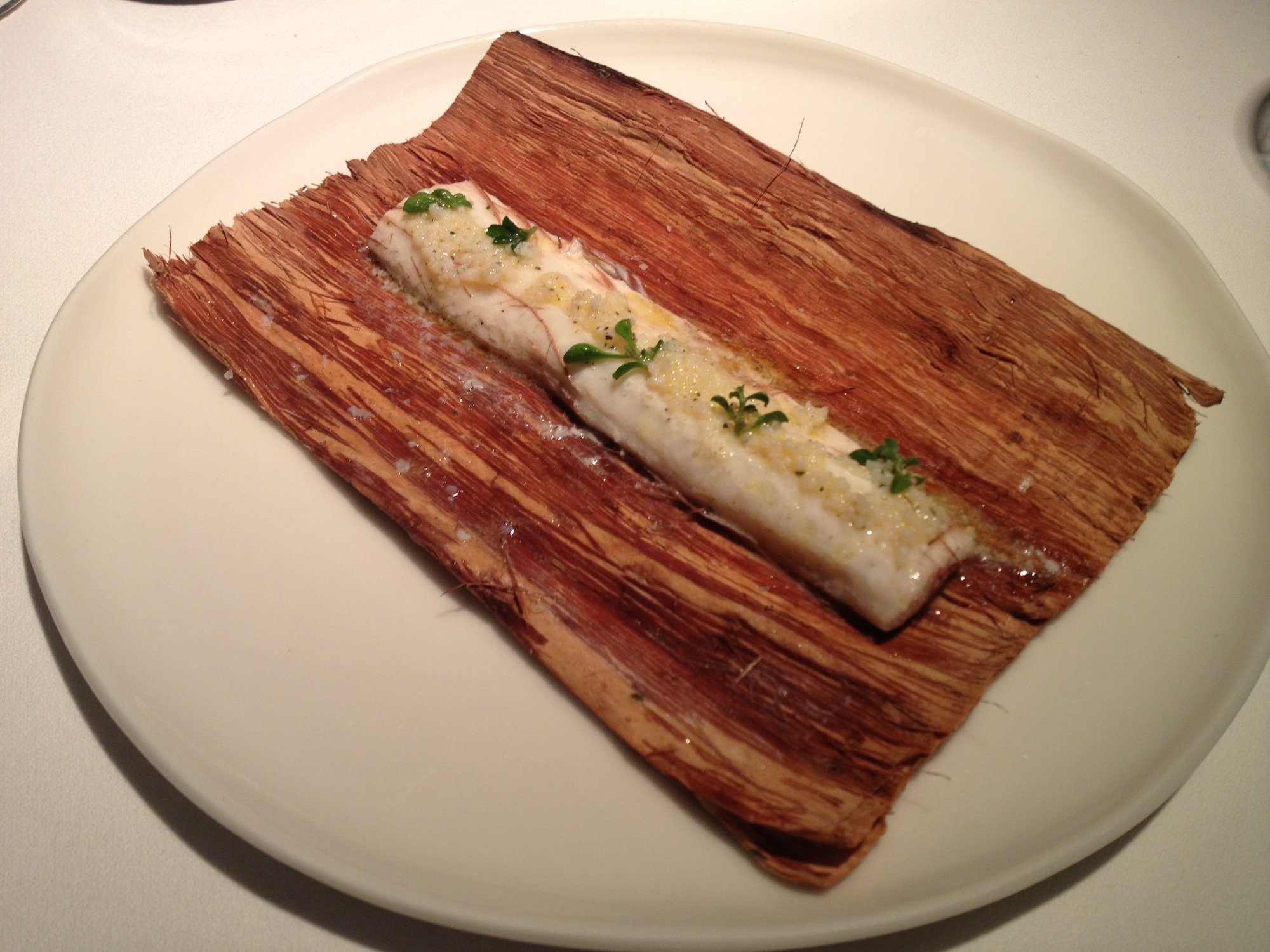 flinders island wallaby, scorched macadamia, ground berry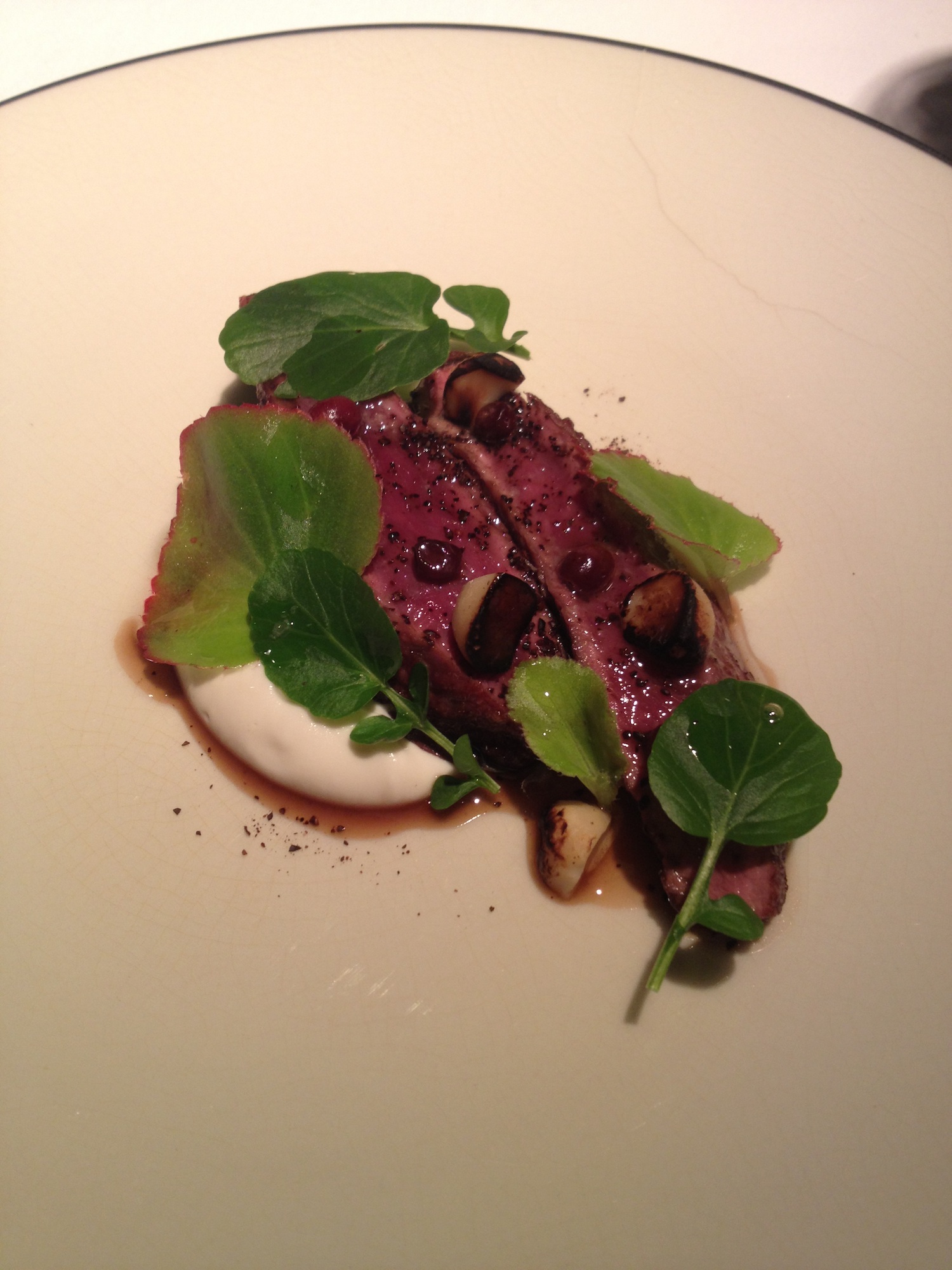 fresh curd ice cream and blueberries
plight of the bees
Finally the meal ended with tea and instead of petit fours, Ben Shewry preented us with chocolate pukeko eggs, which are a type of flightless New Zealand bird.
Update (30/04/13) – Attica has just been rated #21 on the San Pellegrino Best Restaurant in the World list and is now the top rated Australian restaurant on that list. Foodie vindication for my music blog opinion!